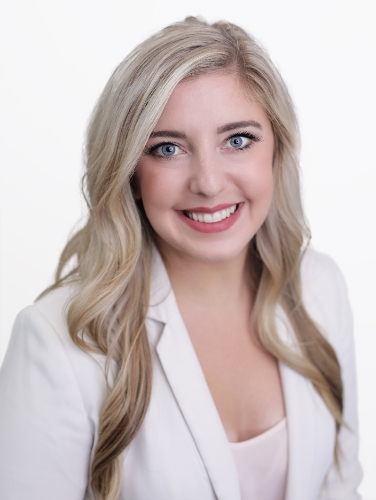 Hillary Baker
Hillary has a passion for helping people.
Clients appreciate her flexibility, low pressure sales, patience, ability to listen and hear what a client wants, negotiation skills, and her ability to accurately price and market a home.
She prides herself on her work ethic, morals & high-quality service whether buying or selling a home. From start to finish & beyond- Hillary is there every step of the way!

Sorry we are experiencing system issues. Please try again.

See What People Are Saying…
If you are a first-time homebuyer, Hillary Baker is the realtor for you. Hillary helped my spouse and I in so many ways. She was upfront and dedicated from the beginning, telling us what to expect and how the process worked. She understood our needs and time constraints and was always available for questions and showings. We also had an incredibly short timeline and because of Hillary's hard work, we were able to close on our house in seemingly record time. Being first-time homebuyers, we had no idea how the process went or what to expect. Hillary helped us understand everything and was a true advocate for us. Her experience and knowledge are impressive, and she used these traits to help us secure our dream home.
Emily R
Hillary is the best real estate agent I have worked with or my mother has worked with as well. She helped my mother and daughter purchase a home about 2.5 years ago and did a fantastic job, which is why I hired her. She is quite thorough in the whole process and notes details I missed. Having owned several homes and been married to a contracted I viewed my observations as thorough, yet, she noted details I missed. I am so very happy with the home I purchased! She was reliable, went above and beyond finding me the right home and has a wonderful, positive and warm attitude. I will absolutely utilize her services again whether it is to sell a home or purchase one. She's the best.
Tanya M
Hillary was a joy to work with, she always had the biggest smile on her face and willingness to help any way she could. I could always rely on a quick response and she was easy to get ahold of whenever I had questions. Hillary is very knowledgeable & professional. I was nervous going into the whole process of selling and buying a new home in this market but Hillary made the experience feel easy and stress free and put my worries at ease. 10/10 I highly recommend working with Hillary for your real estate needs.
Anna A
This is the second time we have utilized Hillary for selling and buying a home. She is a pleasure to work with and puts 110% into working for her clients. Hillary keeps things real and really know the market she is working in. Hopefully we will won't be buying or selling for a long time, but if by chance we do, Hillary will be our agent without a doubt.
Bill and Jerry